Enjoy Your Backyard All Year Long
Welcome to StruXure Outdoors.  Gone are the days of letting the weather or seasons dictate when you should enjoy your outdoor living space.  Maximize every minute you spend outdoors with your friends and family.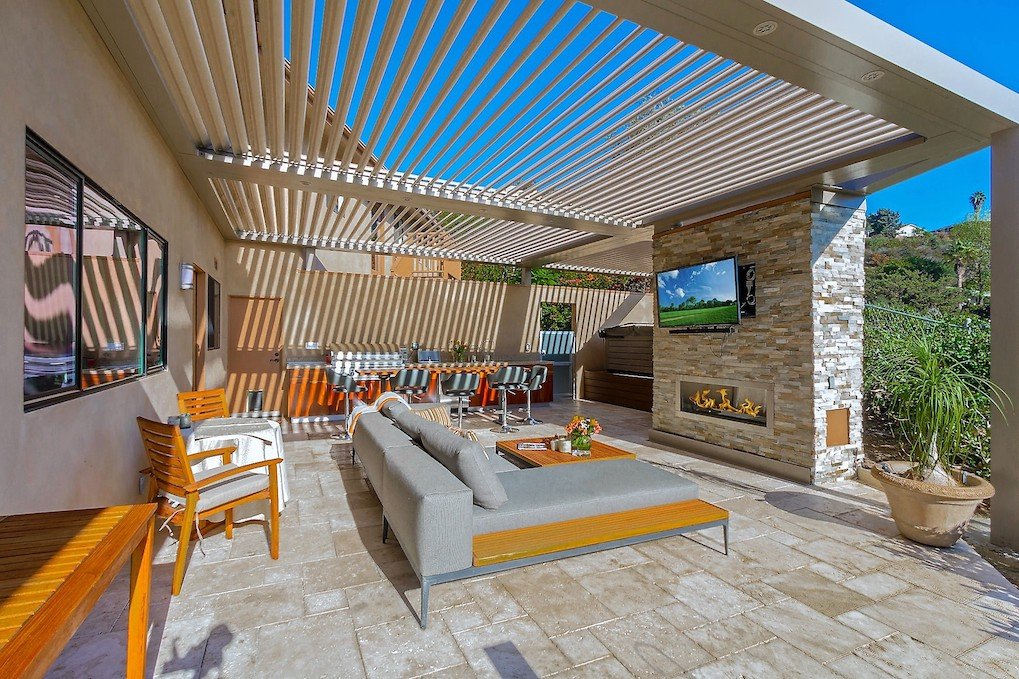 StruXure Outdoor Pergola X
You work hard for your outdoor space.  Now let your outdoor space work for you.
This motorized louvered pergola creates the perfect atmosphere for you – rain or shine.
Open it for sun, close it for shade.  Yes – it's that simple.
Host any gathering from the comfort of our patio without ever having to worry about the weather again.  No matter if you want cover over your outdoor wet bar and kitchen or if you want the option to shade your sitting area, Pergola X is the perfect solution.
➡ Browse the gallery below for inspiration for your next project.
Pergola X Inspiration for Your Hudson Valley Home
Sensors to Protect Your Patio
Not home when it starts to rain?
No problem.
Pergola X is not only equipped with weather-sensitive sensors including rain, wind, and freeze; it is also fully manageable from your smartphone. 
Your Pergola X will close automatically when the rain sensor is engaged.
And if you are looking for a little extra shade, simply control the degree of the Pergola X cover from the app.
Let's Build the Backyard of Your Dreams
Orange County Deck Co. is the only Hudson Valley StruXure Outdoor certified remodeler, and we are here to serve you!  Fill out the form below and we'll be in touch soon.  Kick back, relax.  All you have left to do is to enjoy.