The Best Outdoor Remodeling Projects for Spring: Patios, Walkways, and Hardscapes

It's time to enjoy this spring weather! But is your backyard ready for some fun in the sun? Patios, walkways, and other hardscapes will improve the look and function of your backyard, impressing your guests at your next get together. They also add value to your home and make spending time outside more enjoyable. If you've been dreaming of creating an outdoor living space you'll love, here are three popular springtime projects to make the most of your summer! 
Best Outdoor Remodeling Projects for Spring
Patios
Do you want to be able to grill out, entertain guests, or just relax in your backyard after work? If so, consider having a new patio installed this spring. It will give you the perfect place to host those fun-filled summertime barbecues and family gatherings. It will also serve as a tranquil outdoor oasis where you can unwind after a long day.  Adding a patio can also increase the value of your home and create more functional space in the backyard.
Walkways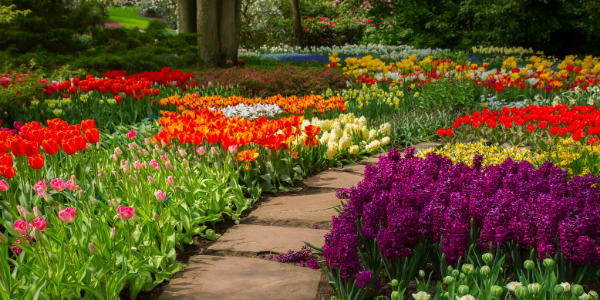 Walkways make it easier to get from one side of your yard to the other without wearing a hole through your grass. They also add a dynamic quality to the property, by creating lines and dividing your yard into distinctive zones. Just imagine what your backyard would look like if it featured criss-crossing walkways, and with each section featuring its own plants and flowers. Cool idea, right?
Other Hardscapes
Stairs
Stairs are a practical addition to any steeply graded backyard. They can prevent slip and falls and make it easier to cross your lawn. We recommend building your outdoor staircase from natural materials like stone and wood. These materials look just right in backyard settings, and can last for a long time.
Raised Stone Garden Beds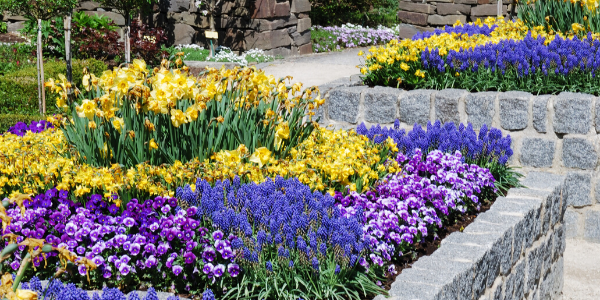 Installing raised stone garden beds can enhance the way you enjoy your backyard. They are not only beautiful, but also make gardening a little easier on your back thanks to their height. If you already have an existing stone pathway or stone stairs in your backyard, we can build your garden beds with similar stones for a cohesive look. 
Schedule a Consultation
Patios, walkways, and other hardscaping will enhance the beauty of your property, give you an incredible place to relax, and make your backyard more suitable for entertaining. If you're tired of your boring backyard, transform it this spring! Contact us today to schedule your consultation. Our spring schedule is quickly filling up, so make sure to reserve your spot today so that your backyard will be ready in time for summer!