Save Money Long Term by Hiring the Right Deck Remodeler Today
You want an outdoor living space where you can entertain or where you can go to relax, unwind, and sip on a glass of wine while watching the sunset after a long day. Maybe you're looking to build the perfect space to host spring, summer, and fall get-togethers.
Upgrading or building a deck will be the foundation of everything else you do. This is because the deck will determine the rest of your backyard design. Your first step is to find a reliable deck remodeler that works in your area.
The key word here being "reliable." If you don't have a reliable deck remodeler, it could ultimately cost you big-time in the long run.
Four Ways the Right Orange County Deck Contractor Will Save You Money Long Term
Your best bet is to find a reliable deck remodeler. Doing so will help you make educated decisions about what you should and shouldn't do and to make sure your money is well spent on a quality deck and not something that is going to fall apart in a few years.
Here are some things a reliable local deck remodeler will bring to the table.
1. Design-Build
The design-build step is paramount when it comes to properly assessing your desk project, laying out all your wants and needs,  and giving you greater clarity about what will be involved. This is done by using a computer-aided design process that will help you see exactly what the final design will look like so everything you envisioned is included and nothing is left out.
Without this process, the deck contractor could get well into the job and suddenly you find you don't like a certain aspect of the design. That means you would have to pay to have that design changed. However, if you hire a reputable deck contractor who uses computer-aided design software, that is not going to happen. This is because the computer-aided design process enables you to see a rendering of the final project before the work begins. This will give you the opportunity to make any changes you want at no additional cost.
2. Less Deck Maintenance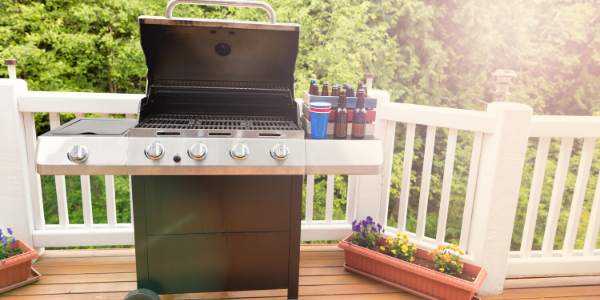 You can hire an Orange County deck remodeler whose price is significantly lower than everyone else's. Or, you can hire a reputable deck contractor who isn't going to cut corners. If you choose a deck contractor whose price is lower than everyone else's, you can be sure they are going to be cutting corners somewhere.
That company might try to avoid permits, use low-quality materials, use fewer screws, skip the post anchors, or space the footings further apart so they don't have to use as many of them.
Regardless of where that company cuts corners, you can be sure you will be getting a low-quality deck that is going to end up costing you more money in the long run.
However, if you use a reputable deck contractor, you will certainly receive a properly built deck that was made with quality materials. That means you will spend less money on deck maintenance, repairs, and replacements and know that it will remain safe to use for years to come. This is just another reason our team at Orange County Deck is Master Deck Certified by NADRA – we believe in using safe materials and safe practices to build your dream outdoor living space.
3. Change Orders
Another trick low-cost deck contractors use when bidding a project is to not inform you of everything that needs to be done. This allows them to give you a lower bid than everyone else so you will choose their bid over the others. However, once your new deck construction has begun the contractor will suddenly come up with a "problem" or "issue" that is going require more time and money. That contractor will then give you a change order that will ask you to sign off on and pay the additional costs for that extra time and materials. And, if you don't agree to that change order, the contractor generally won't finish the job, or they will skip that necessary step that should have been included in the original scope to begin with.
A reputable deck contractor won't do that. While the initial bid may be higher up front, a trustworthy deck contractor will tell you everything up front so there are few to no surprises. This is part of why our home visit is an important step in building an accurate quote so that we are on the same page about your budget based on your layout and material selection.
4. Faulty Warranties
Receiving a warranty on materials and labor is a huge part of building a deck and choosing the right deck contractor. A reputable deck contractor will offer you a solid warranty for a specified amount of time for the materials and the labor. Additionally, a solid deck contractor will have a local address and phone number so you know for certain they are not some fly-by-night contractor that won't be around in a few years should you need to use their warranty.
Always be sure to confirm what the deck warranty includes and how long it will be for both the materials and the labor. Then get that warranty in writing. At Orange County Deck, we offer extensive warranties, both on labor and material. The last thing you should have to worry about is your deck maintenance or warranty!
What's Next?
Are you ready to get started on your new Hudson Valley outdoor living space? If so, call Contact Orange County Deck Co. today. We believe in building decks right the first time – because all you should have to worry about is your summer party playlist and 4th of July grilling menu. 
We look forward to helping you design and build the outdoor living space of your dreams. Soon you will be well on your way to making new memories that will last you and your family a lifetime.